Tea & Burger
7202 New Utrecht Ave, Brooklyn, NY 11228
Order now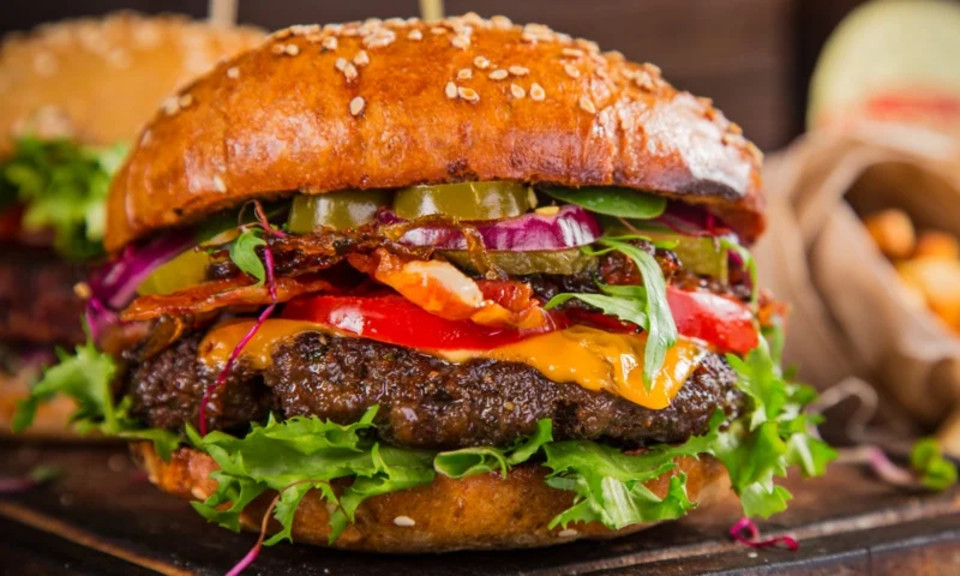 Nina
So around last month, I saw a restaurant that I haven't seen before. I've checked out their menu, and after seeing what they had, I decided to give it a go. After all, I had a hankering for a chili dog, and it was the only place that had them in the area. Delivery was on time, and the delivery man was a sweetheart. So I go off to enjoy the food with my family and some friends, but then all of a sudden, they came back. I didn't realize this until about an hour later. When I called, they said that they left out the chili from the chili dog, something that I didn't even know about because I hadn't opened it yet. They said that they remade it and tried to deliver it but I didn't answer, so that was my bad. We spoke for a bit, then hung up. The second time I ordered, they included a new chili dog with my order :) Not sure if it was luck or not, but with this type of integrity, I'll definitely be coming back.
Bridget
This was our first time ordering from Tea & Burger, and it will definitely not be our last! Everything was delicious! Based on other customer reviews, we decided to order two of their cheeseburger combos and one of their hamburger combos. I loved that we could choose up to 5 toppings for our burgers, without any extra charge. Tasty, fresh handmade burgers, shoestring fries (my fave), and a soda for a reasonable price! We also opted for cheese fries for an extra $1 and were given a very generous portion of cheese sauce for the fries. The portions are very generous as well! Definitely recommend!
Samer
The women I spoken on the phone was really nice and helpful, very hard working company to be honest . I really liked my cheeseburger and the French fries . The fried shrimp was great , to be honest I dont really order fried shrimp unless I know its from somewhere I have a good feeling about and my feeling about them was good . Bubble tea is really cool to have and the portion of food is really great . The food filled me up and I enjoyed their food , I will order more often.
Sandra
THE CHILI IS BANGINNNN!!!! ALWAYS RECOMMEND. Poured it on top of the fries with the cheese sauce they gave us! Don't let the price or the name deter you from ordering. Ordered it yesterday and had some leftovers today and still amazing. Burgers are great. The buns they use are for sliders, definitely don't hold up to their huge burgers and get soggy really quickly. Never disappointed from this place <3
Nick
Whenever I am in the Bensonhurst area and need to eat something I always rely on this place. Order anything and you can expect to have it ready in about 10 minutes if you are picking up, and 20-30 minutes at most for delivery. I always get the money mustard chicken wrap and I have never been disappointed. The prices are great and the food tastes awesome.
ashley
I really enjoy this place. The food is always good; and it is cheap and a fast option for delivery. I only have one hangup.

There is some inconsistency with charging for adding avocado. Some days I am not charged and other days I am told it will be extra. This is no problem; most places charged for avocado anyway.

Today the delivery guy shows up and tells me- very politely mind you- that I owe an additional 1.50 for the avocado. I had to go back upstairs and bring down the cash. Again this isnt a huge deal.


It would just be easier to charge for avocado beforehand so I can make the minimum without having to leave a 25% tip or call me so I can take the money downstairs.
Keith
First time ordering and found a new GoTo for burgers! Delivery was very fast and delivery man was friendly and courteous. Food was great. Order bacon cheeseburger, medium rare with fried onions. Exactly as ordered, hot fresh and juicy. Not a frozen patty. Chili dogs were great and generous with chili. Orders of fries were fresh and big. Pricing was right on target. Could not have been more satisfied.
Vanessa
The order was wrong but when I called the restaurant they corrected their mistake. Told me to keep the wrong item and delivered the whole order again correctly. It came fast and was free of charge. I order from here all the time and they are great with their customers. Food is good and prices are great!
diana
I ordered 2 bacon cheeseburger deluxes. Free toppings (as many as you want), and a choice of sides. The food was delicious. I had stopped ordering burgers online because they were usually not very good. I've definitely found my new online burger spot
mark
They really do have great burgers,buffalo wings very good, onion rings are unfortunatly poor quality frozen rings.
super fast delivery. As long as the burgers stay the same i will return
About us
Dinner, Hamburgers, Lunch Specials